Leave your details, we will contact you with additional information.
Więcej o raporcie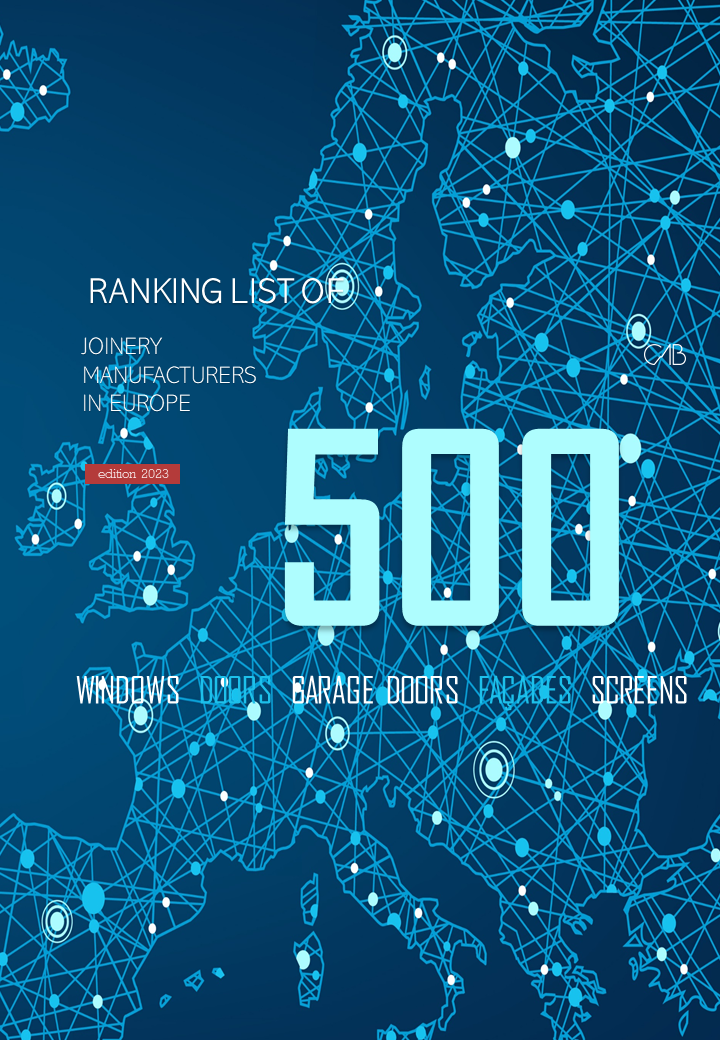 We are publishing the second edition of the list of top window and door joinery manufacturers in Europe.
This time, we have listed as many as 500 leading window, door, garage door, screen, and façade manufacturers.
The total number of window and door joinery manufacturers in Europe is estimated at a dozen thousand. The compilation we have prepared covers a few per cent of the companies, but these are the ones that manufacture around 50% of windows, doors, and roller shutters in Europe and decide about the directions in which the sector is developing.
While working on the compilation, we checked financial performance of several thousand joinery manufacturers from 36 countries (you will find enterprises from 29 countries there). The list includes manufacturers generating turnover between EUR 15m and over EUR 600m.
This study presents a list of more than 500 leading manufacturers along with the turnover, contact data, and specialisation of the individual businesses.
In short, the list comprises:
>500 joinery manufacturers
around 60 window, door, and screen groups
enterprises generating turnover of over EUR 35bn in total
manufacturers accounting for approx. 50% of the window manufacturing in Europe
36 examined European countries (the list includes businesses from 29 countries)