Leave your details, we will contact you with additional information.
Więcej o raporcie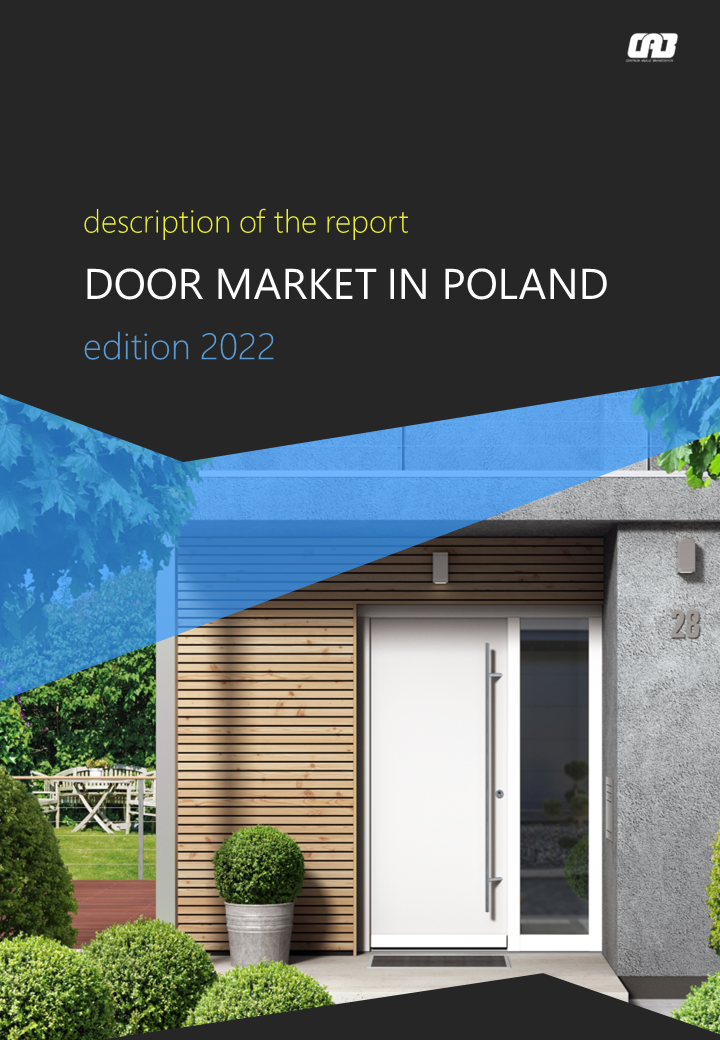 Door market in Poland, edition 2022 is the latest issue of CAB's annual report on the door market. The report discusses the manufacturing, foreign trade, and domestic sales results of the door industry in 2021 and preliminary manufacturing results of H1 2022. It also demonstrates price changes in the market in H1 2022 and an outlook for the entire 2022 and 2023. It also offers
a door sales forecast for 2022–2023.